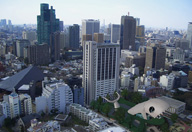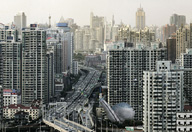 2010 PINOCCHIOWORLD URBAN CONCEPT
PINOCCHIOWORLD
URBAN CONCEPT
by ARCH.CARLO ANZILOTTI - ARCH.MONICA BALDI - ARCH.CRISTINA BENEDETTINI
PINOCCHIOWORLD URBAN CONCEPT È UN PROGETTO MODULARE, POLICENTRICO, INNOVATIVO E MOLTIPLICATORE DI IDEE, DI INIZIATIVE CULTURALI, SOCIALI, ECONOMICHE, AMBIENTALI E TERRITORIALI. LA STORIA DEL BURATTINO DI LEGNO È LA STRUTTURA PRINCIPALE DELL'URBAN CONCEPT, PENSATO PER VALORIZZARE SIA IL PATRIMONIO CULTURALE CHE QUELLO ECONOMICO, SIA LA COMUNITÀ CHE IL SINGOLO INDIVIDUO, SIA IL MONDO IMMAGINARIO CHE QUELLO REALE.
LA VIA DI PINOCCHIO E LE ARCHITETTURE FAVOLOSE NE SONO L'ASPETTO PIU' SIGNIFICATIVO.
PINOCCHIOWORLD URBAN CONCEPT IS A MODULAR, MULTI-CENTRED, INNOVATIVE PROJECT AND MULTIPLIER OF CULTURAL, SOCIAL, ECONOMIC, ENVIRONMENTAL AND TERRITORIAL IDEAS.
THE TALE OF THE WOODEN PUPPET IS THE MAIN STRUCTURE OF THE URBAN CONCEPT DESIGNED TO DEVELOP BOTH THE CULTURAL HERITAGE AND THE ECONOMY, THE COMMUNITY AND THE INDIVIDUAL, THE IMAGINARY AND THE REAL WORLD. PINOCCHIO AND THE WAY OF THE FABULOUS ARCHITECTURE ARE THE MOST SIGNIFICANT ASPECT.
www.pinocchioworld.it